Technology
at Forefront,
Data
Paramount
Record, Track, Analyze, Enhance
Explore this modern cloud based ERP
Multi-Facet but Integrated Components arranged in powerful infrastructure for enhanced productivity
Sales , Sales Order, multi-consignment Delivery, Returns and all related documents. Clone Vouchers, convert quotation to order with a single click. Integrated with inventory, QA and accounting
Purchase Order, acceptance in multiple consignments, returns and all related documents like GRN, Debit/Credit Memo, etc. Clone Order, create consignment from order to track delivery
Full Fledged, highly customizable double entry accounting system. Real time, automatic postings to all leger. Supports multiple companies, custom reporting periods, Cost Accounting and provides financial statements
Support for 1PL, 2PL and 3PL; track Domestic or International deliveries; define multi-station routes; Record various details about Transportation facilitator, Provider, Operator, goods in transit and schedule
Exports documentation in different currencies; Record entitlements (MEIS, EPCG, etc.) and use for reporting and reclaiming. Record pre-carrier, carrier and on-carrier details, along with associated Ports and freight costs.
Highly configurable tax engine – Future ready, GST ready; add charges and taxes as required. Segregate Input and Output of same tax type for easy set-off calculation and reconciliation
Inventory per Product, Packaging, Batch and Premise, along with Cost of Goods Manufacture (COGM) and Cost of Goods Sold (COGS)
Transformation Recipe, Transformation Calculator, Job Orders, Transformations, Quality Assurance with various Sampling Reports
Template based automatic document generation for each module; Various formats available (pdf, csv and excel); Customize or create from scratch using Document Editor and Placeholders
CarbonShelf Reporting Module bring together all the data you have provided in different module in intuitive, comprehensible and constructive way to help every user to derive business insights
CarbonShelf makes it easy for you to move in and out. We know you'd love CarbonShelf but we respect your flexibility and wouldn't want to tie you down (as most others do).
Make your business visible online, with a click of a button. CarbonShelf provides you a way to create an appealing website in a way that cannot get any simpler. Click, and voila – you website is ready.
All products, company names, logos and images are properties of their respective owners. Use of them does not imply any affiliation with or endorsement by them.
Secure
End to end safety of data – in-flight data encrypted from client to server, data stored in physically secured data-centers, data accessible only to authenticated users and user get only the data they are authorized for.
Flexible and Configurable
Completely data-driven – various masters available in every module for personalization based on industry, region, business model and operator aptitude.
Versatile
Multi-everything – Multi-Company, Multi-Premise, Multi-Reporting Period, Multi-Currency, Multi-User, Multi-Role, versatile Product Management with multi-unit support .
Usable
Simple usable forms for operators of any caliber to add data. Effective, complex and rich reports for business owners to keep tab on business in real time. Enable collaboration between team members for enhanced productivity
Dynamic
Dynamic and adaptive software based on deep integrations and focus on usability – adaptive menu based on authorization, live documents with placeholders, active forms that morph behavior based on presence of customer defined catalogues
Governance and Compliance
Processes, forms, terminology and data modeled after standards like ISO. Ever-availability of data in any format obsoletes need to maintain paper-trails in filing cabinets. Enhanced Transparency and Visibility in business and enforced accountability
The CarbonShelf Cloud - Technology at Forefront, Data Paramount
CarbonShelf is a complex cloud-based software service. Built as Distributed Micro-Services from scratch, CarbonShelf makes modern technology available for managing your enterprise.
Your Business is Superior – with Patentable technology behind you, harness the power of computer to drive your business at full speed.
Your Business is always Available – Make your team most productive on the field by giving them the power of data on the go, on their fingertips
Your Business is Scalable – Set no limits, your infrastructure is capable to stretch to any degree
Your Business is Resilient – No more outages because of power cuts, or hardware problems or natural disasters. Your Business Continuity is considered, Disaster Recovery accounted for
Your Business is Redundant – With multiple copies of your data in secure datacenters, rest assured that you will always find what you need
Your Business is Secure – Stop handing your precious data to multiple vendors. Integrated solutions can get most actionable insights for your business.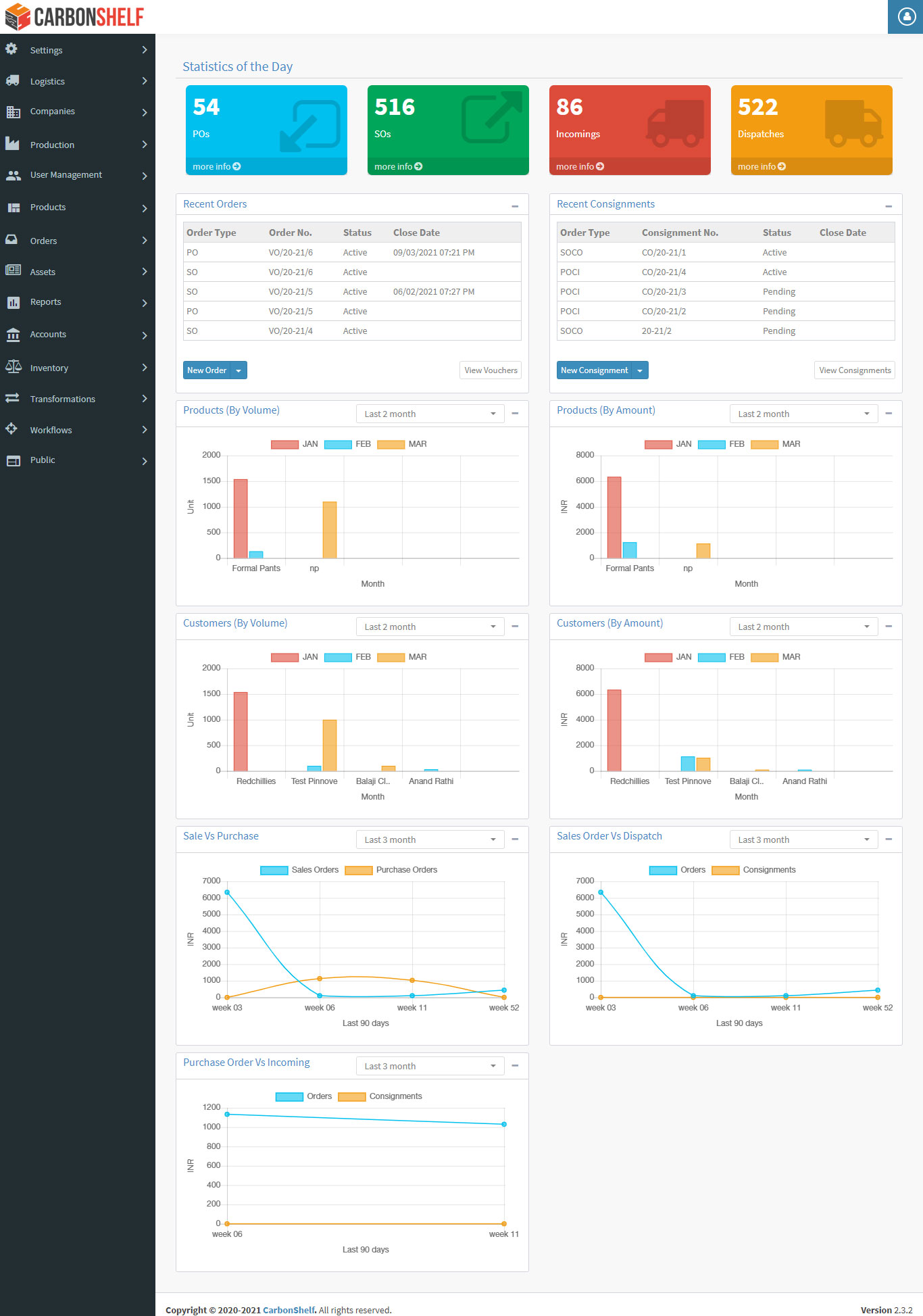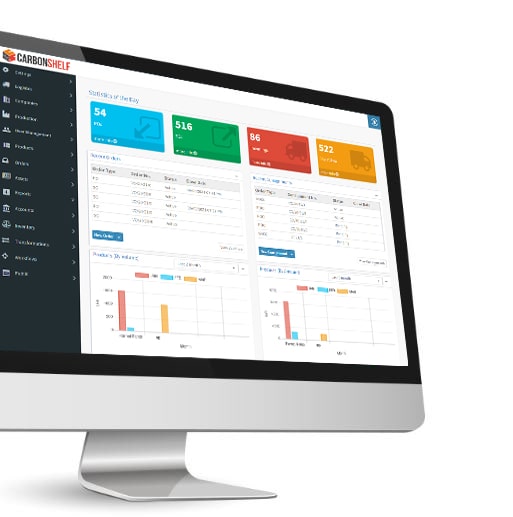 The carbonshelf Advantage
Giving a test drive to propel your business to new heights has never been this simple